Twelve examples of fulfilled prophecy for the first coming of Jesus 2000 years ago:
Prophecy:                                                             Fulfillment:
1.)  
For unto us a child is born, unto us a son is given: and the government shall be upon his shoulder:
and his name shall be called Wonderful, Counsellor, The mighty God, 
The everlasting Father, The Prince of Peace.  Prophecy: Jesaja 9,6 /  Fulfillment: Luke 2,6 - 7 and John 3,16
2.)  A virgin shall conceive, and bear a son, and shall call his name Immanuel.
Isaiah 7,14 / Matthew 1,23
3.)  
But thou, Bethlehem Ephratah, though thou be little among the thousands of Judah,
yet out of thee shall he come forth unto me that is to be ruler in Israel; 
whose goings forth have been from of old, from everlasting. Micah 5,2/Matthew2,1- 6
4.)  
Rejoice greatly, O daughter of Zion; shout, O daughter of Jerusalem: behold,
thy King cometh unto thee: he is just, and having salvation; lowly, and riding upon an ass, and upon a colt the foal of an ass. Zechariah 9,9 / Matthew 21,1 - 5
5.) ..So they weighed for my price thirty pieces of silver..
Zechariah 11,12 - 13 / Matthew 27,3 - 6
6.)  
I gave my back to the smiters, and my cheeks to them that plucked off the hair: 
I hid not my face from shame and spitting. 
Isaiah 50,6; 53,4 / Matthew 27,27 - 31; John 19,1
7.)  
He was oppressed, and he was afflicted, yet he opened not his mouth: he is brought as a lamb to the slaughter,
and as a sheep before her shearers is dumb, so he openeth not his mouth..
Isaiah 53,7 - 9 / Matthew 27,33 - 54
8.)  
For dogs have compassed me: the assembly of the wicked have inclosed me: they pierced my hands and my feet.  Psalms 22,16; Isaiah 53,5 / John 19,18; 20,25 - 27
9.)  He keepeth all his bones: not one of them is broken. 
Psalms 34,20 / John 19,33 - 36
10.) They part my garments among them, and cast lots upon my vesture.
Psalms 22,18 / Matthew 27,35
11.)
And he made his grave with the wicked, and with the rich in his death;
because he had done no violence, neither was any deceit in his mouth.
Isaiah 53,9 / Matthew 27,57 - 60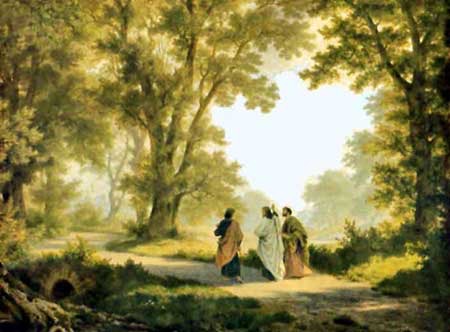 12.)
For thou wilt not leave my soul in hell; neither wilt thou suffer thine Holy One to see corruption. 
Psalms 16,10 / Acts 2,29 - 32
Sitemap                                                          Bible                               Mount Horeb found 2017