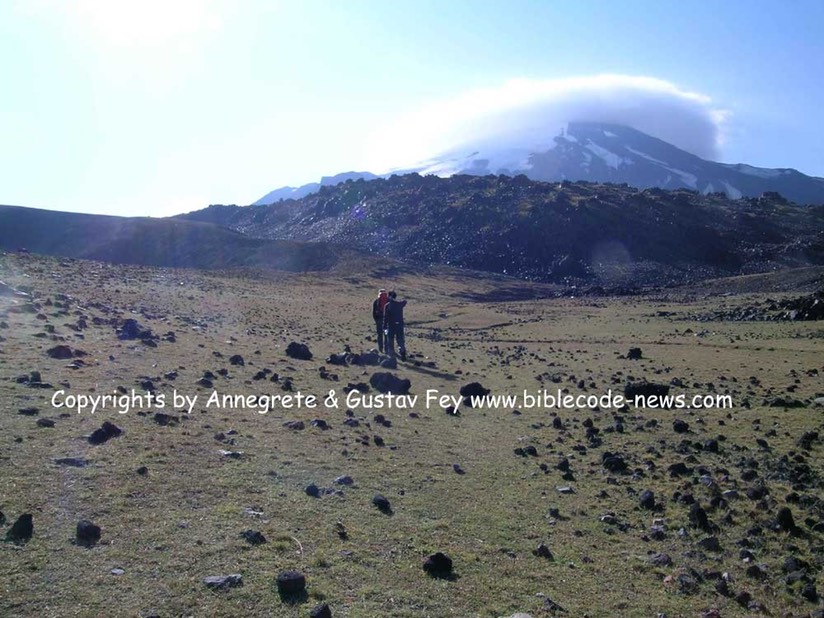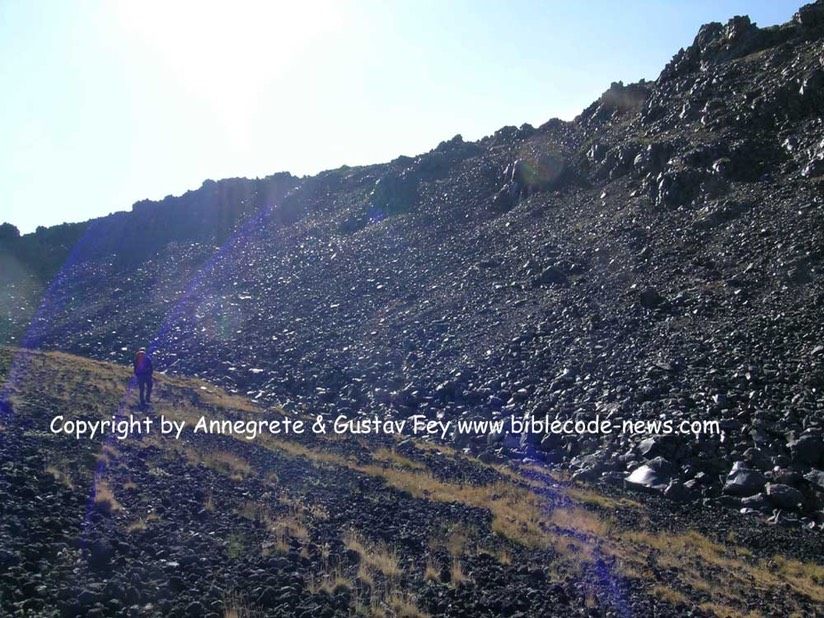 On 8/25/11 we took the second pickaxe with us to the ark. Davut, Nuri Ceven and I on the way to the ark.
The steep climb up the slope with loose stones started again, which cost me a few bloody fingers after I slipped. But this was only a minor injury.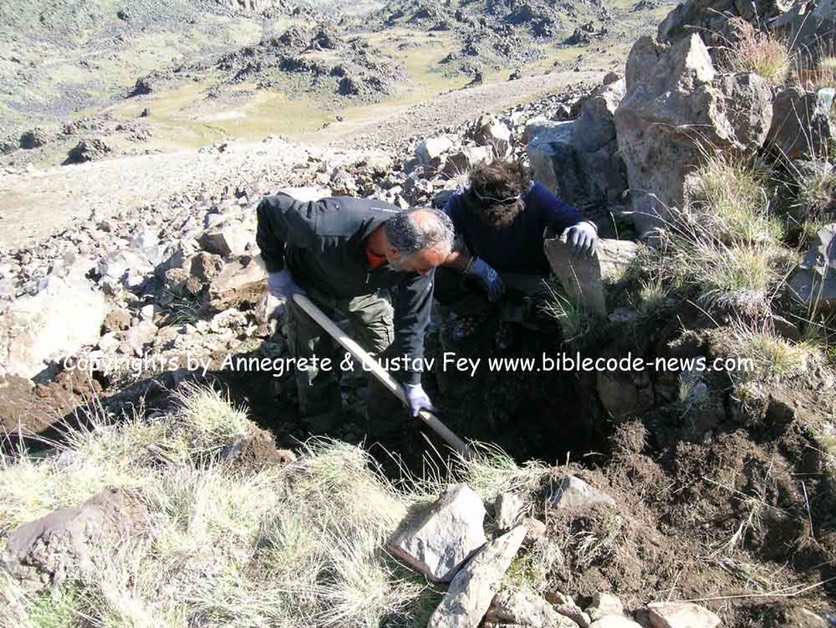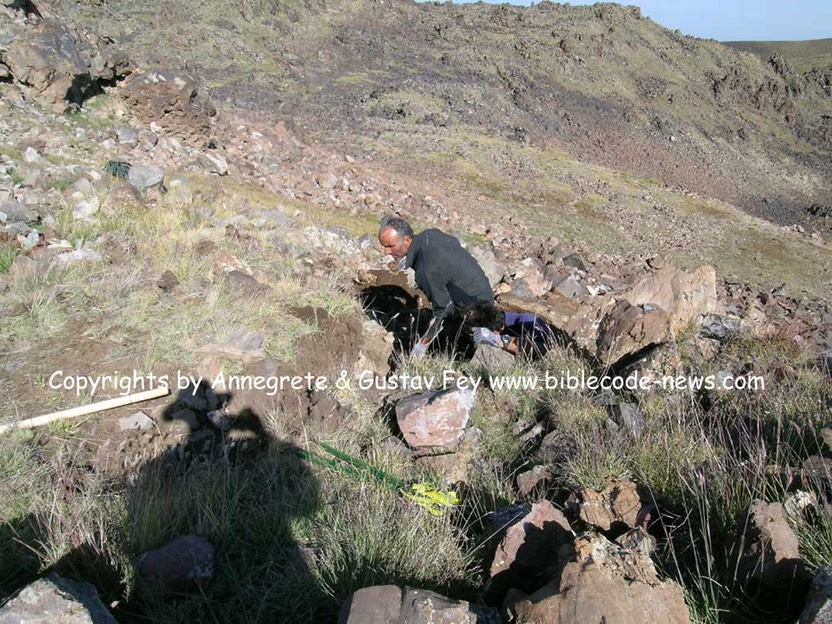 The hollow cavity in the ark was further enlarged.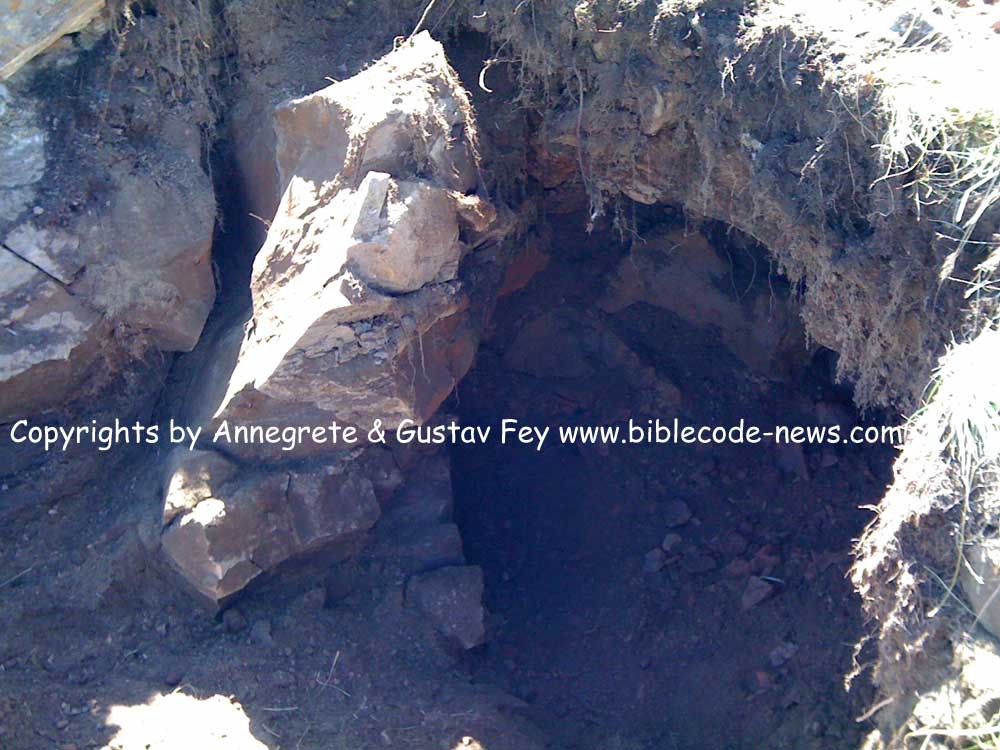 By  removing of Lava stones we saw the 
0.45 m upward sloping wall which merged into the roof vault.
(To the left of the slope is lava, which is not a part of the wall.)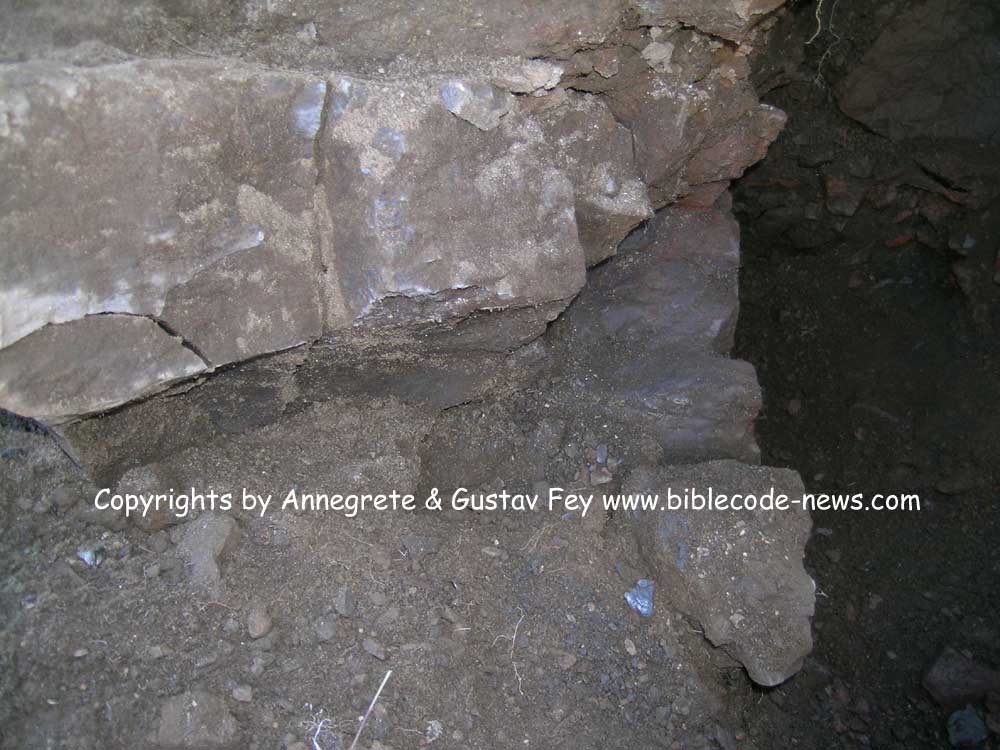 Structure of the wall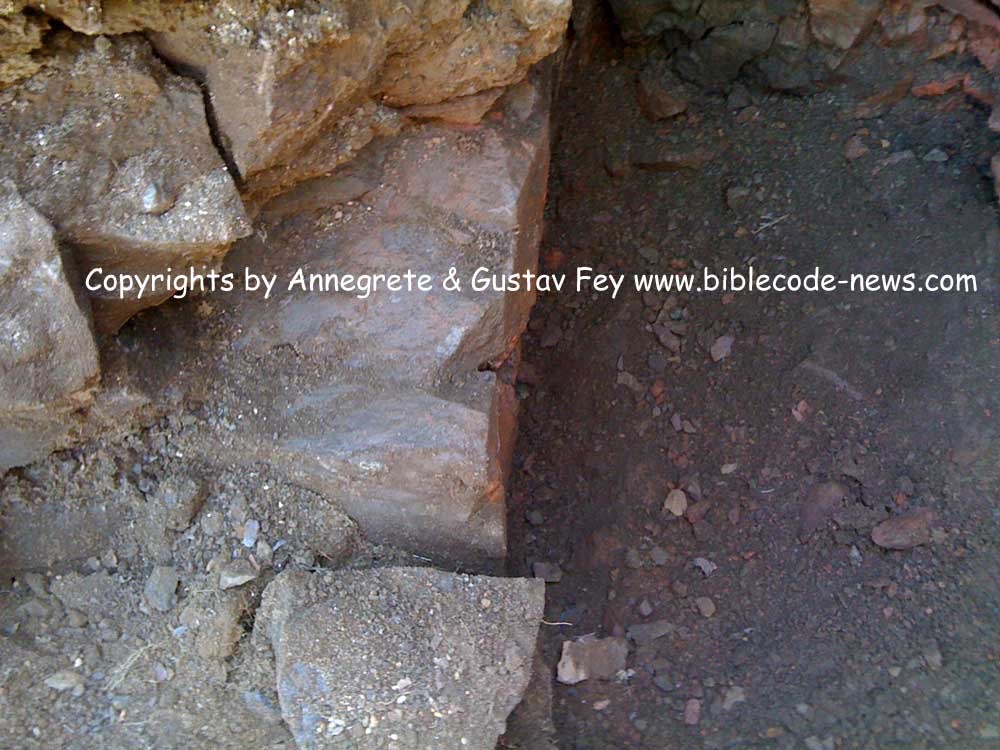 No Nail were used.
The thickness of the wall up to the slope is 0.45 m = 1 cubit = 1.4764ft.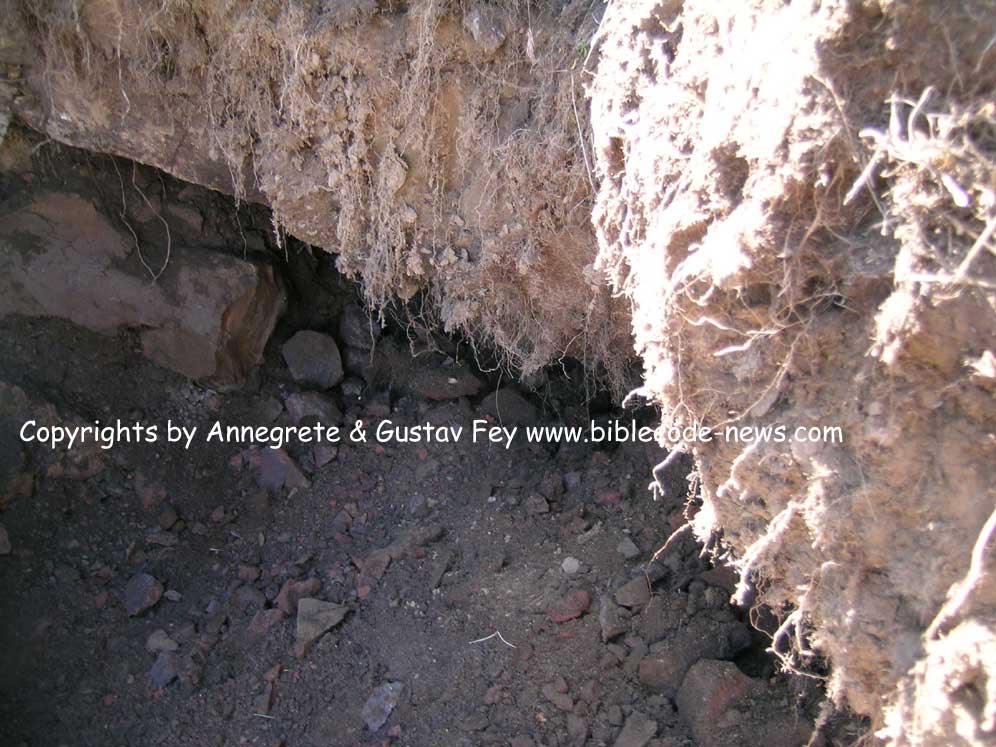 Vaulted roof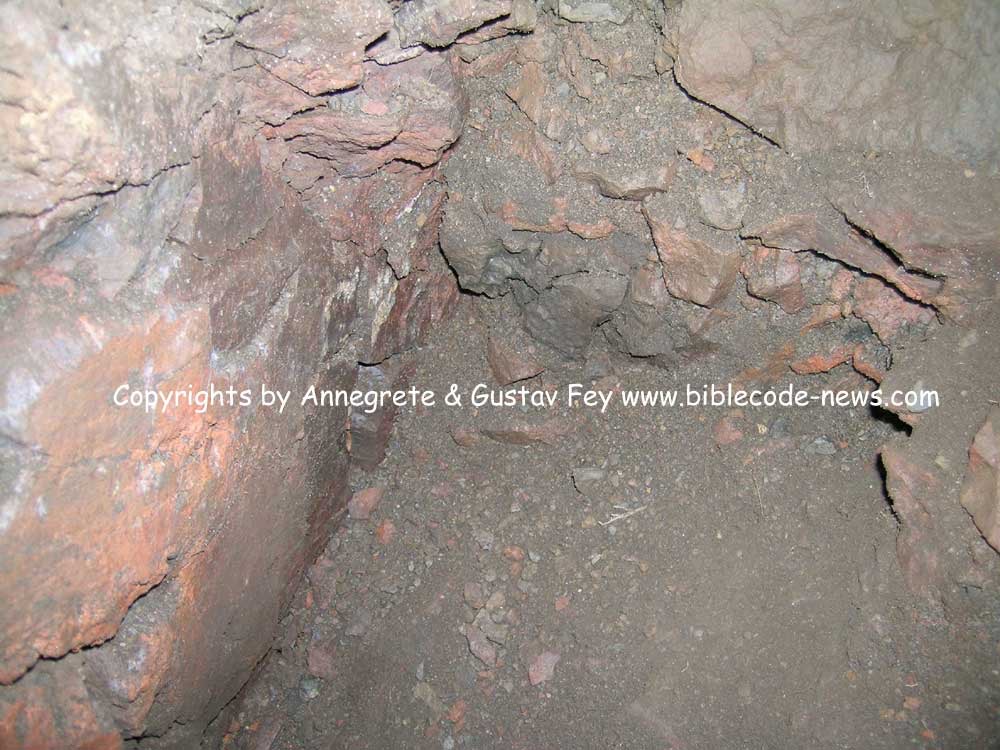 Inner - and chamber wall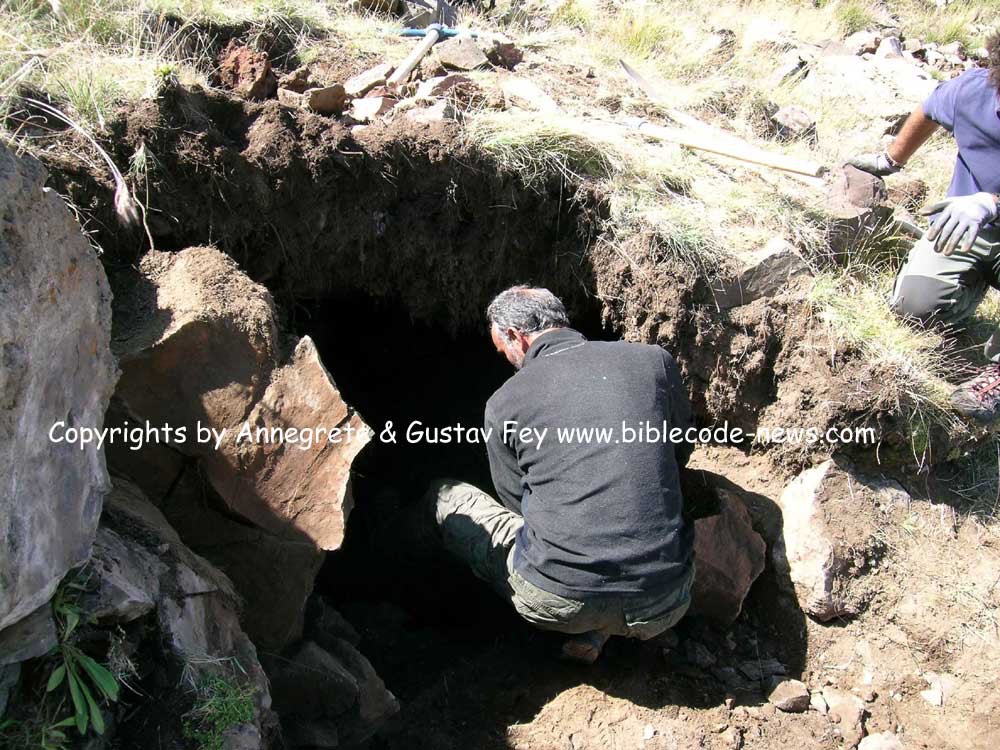 At this point I would like to thank Davut and Nuri Ceven. The entire physical work was performed by the two, because I had more trouble in the mountain air, than expected.
Here, you can see exactly how Noah has embedded the parts of the roof slope in the underlying socket.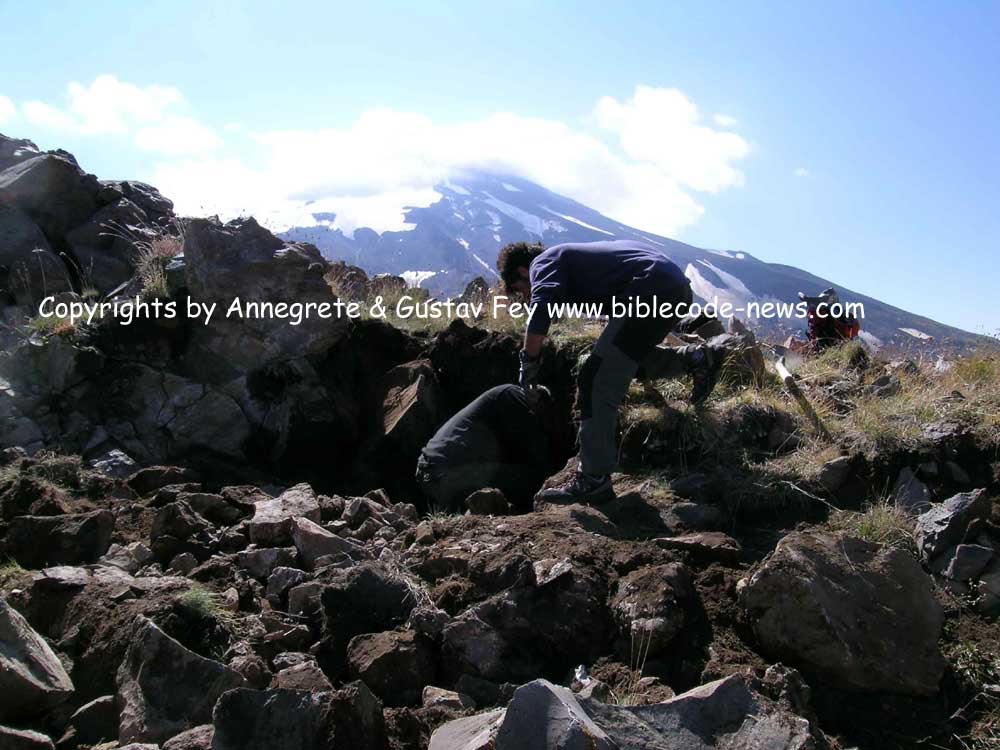 It was a good feeling to have found the ark and  in front of such a dreamlike scenery with snowy Mt. Ararat in the background.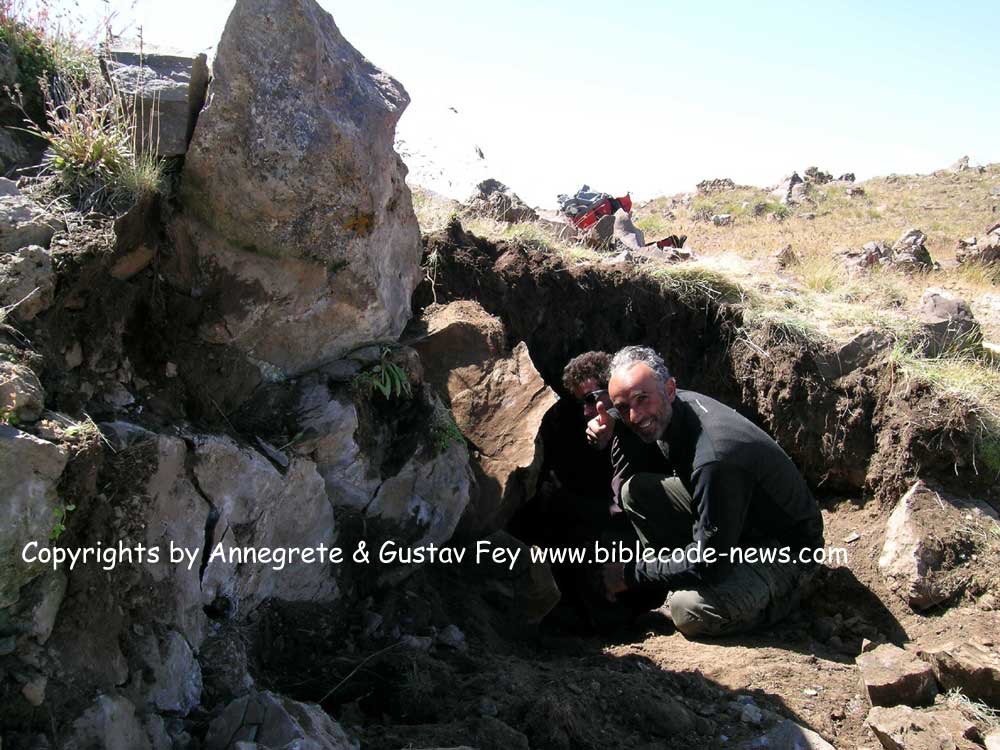 The big thumbs-up Davut is giving shows we were successful, just as God had promised in the Bible code.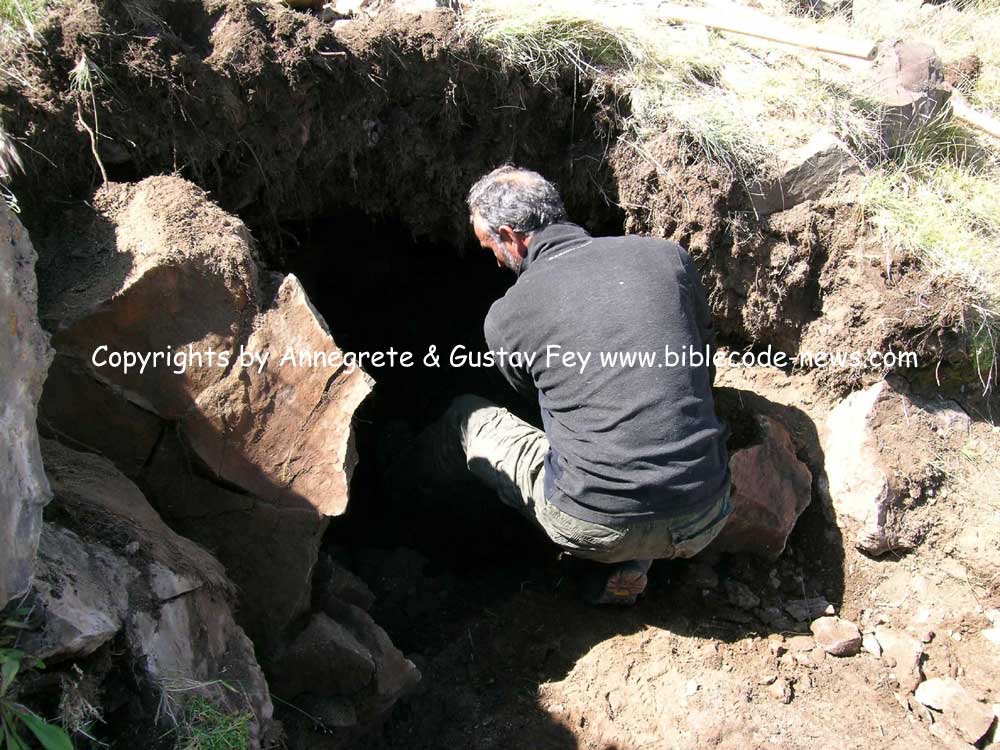 To the left beside Davut is Noah's petrified outer wall. 4000 years ago, it was wood.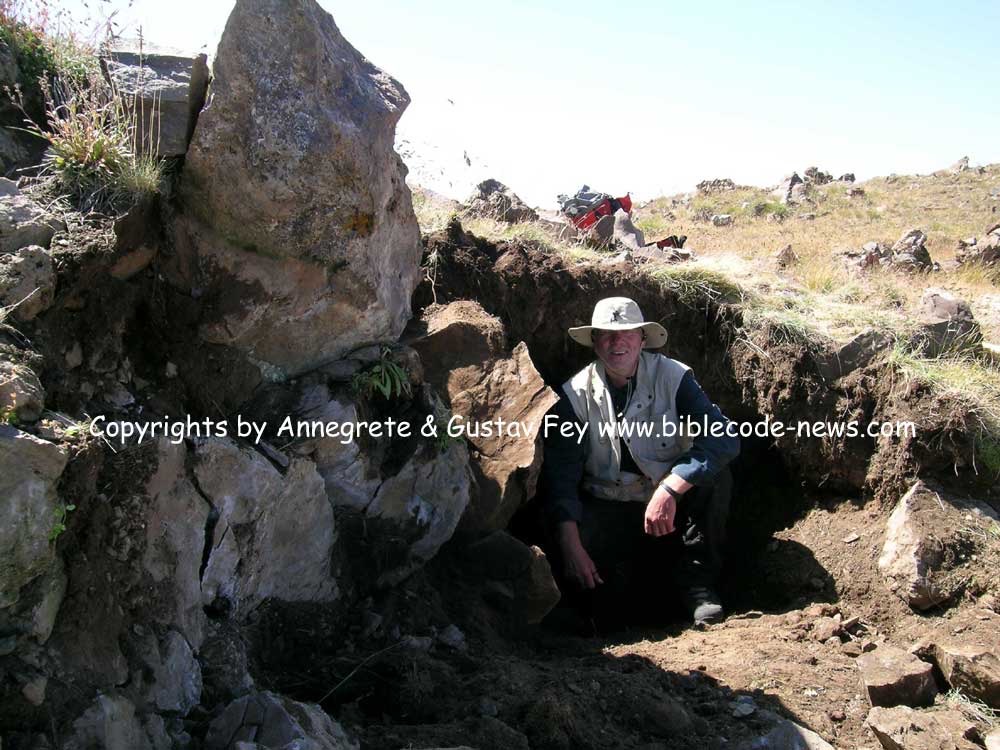 Gustav Fey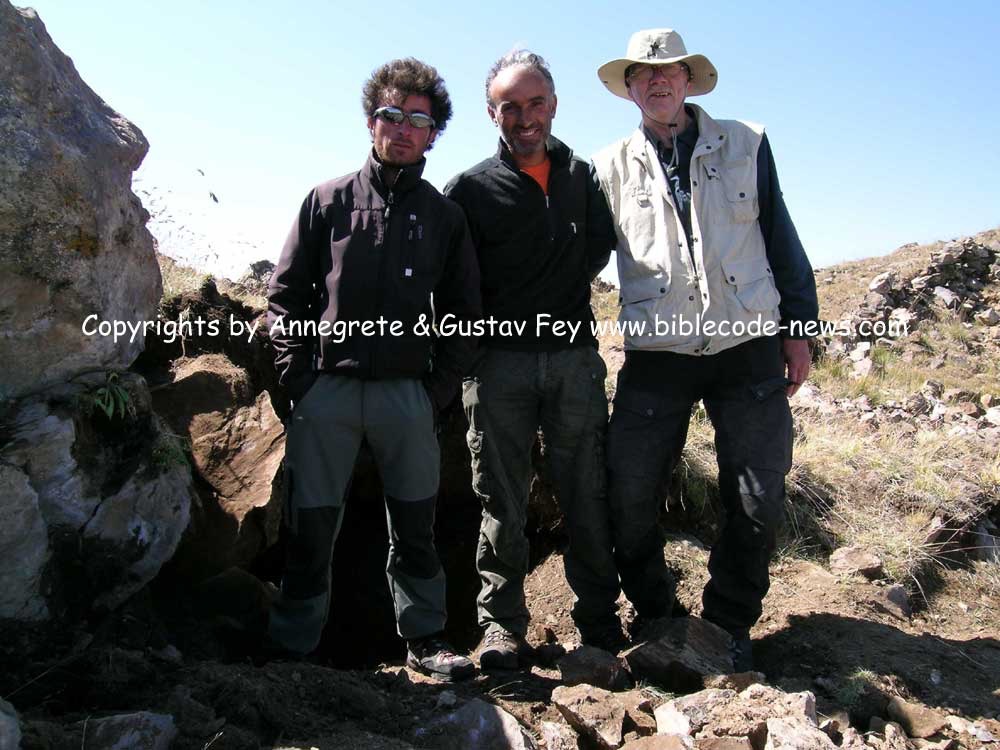 Thankfully we have photographed ourselves using an automatic timer. 
Nuri Ceven, Davut Ceven and Gustav Fey in front of Noah's ark.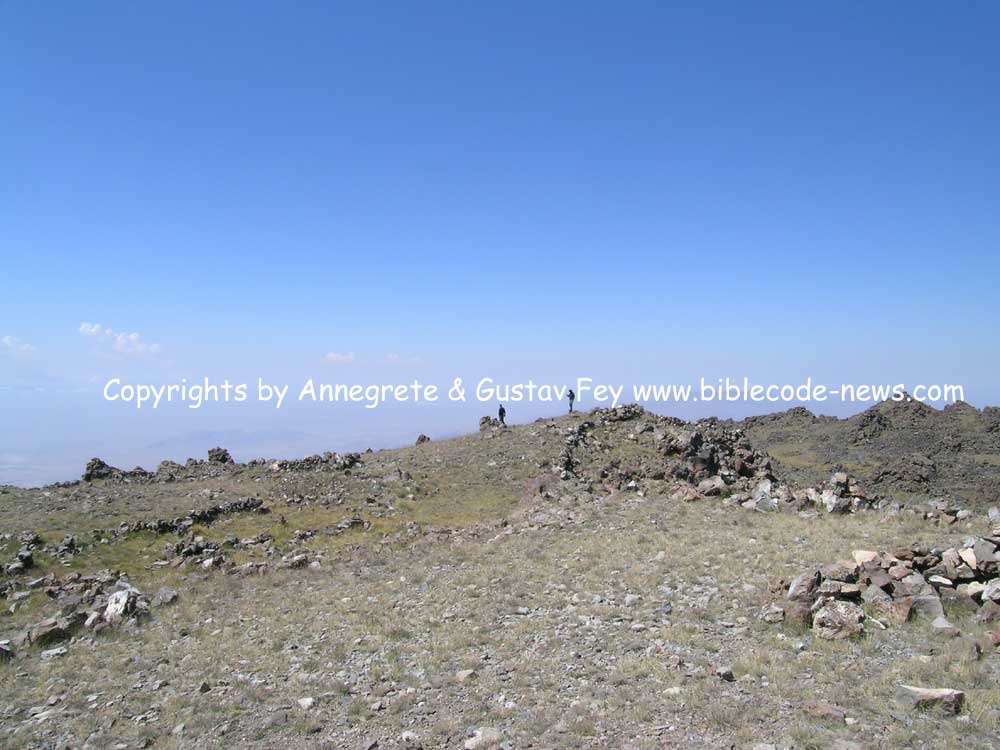 The fact that the water reached this level, proves that the Almighty Creator can suspend any law of physics with which we are so familiair, from which we can only acknowledge God's omnipotence with reference and awe.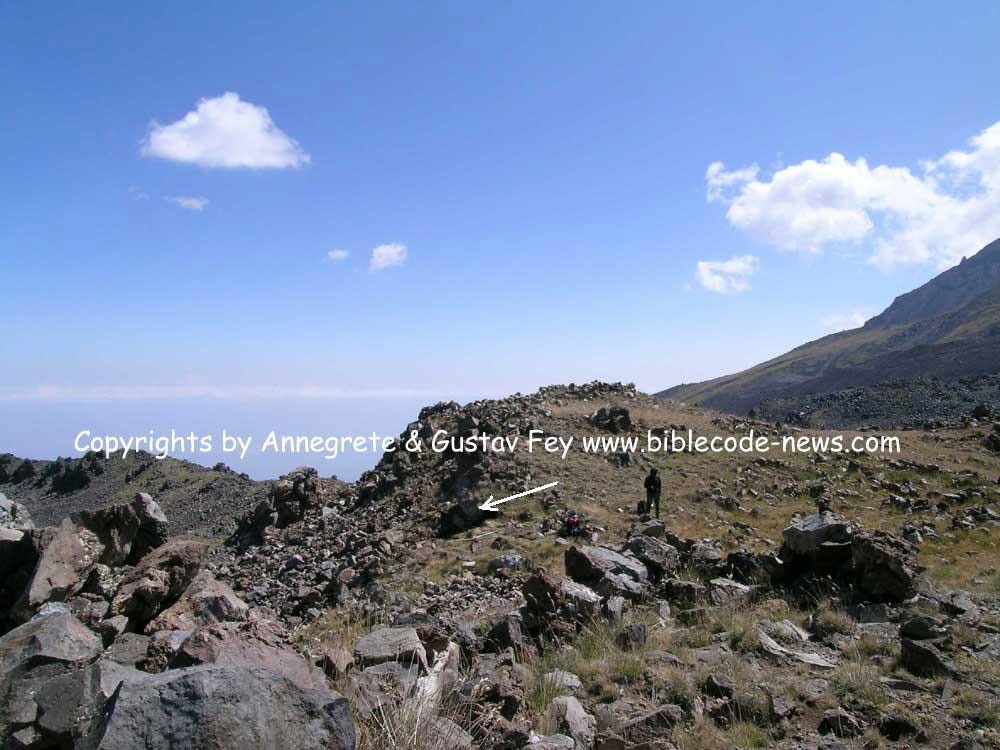 The arrow next to Nuri Ceven marks the excavation site on the left wall.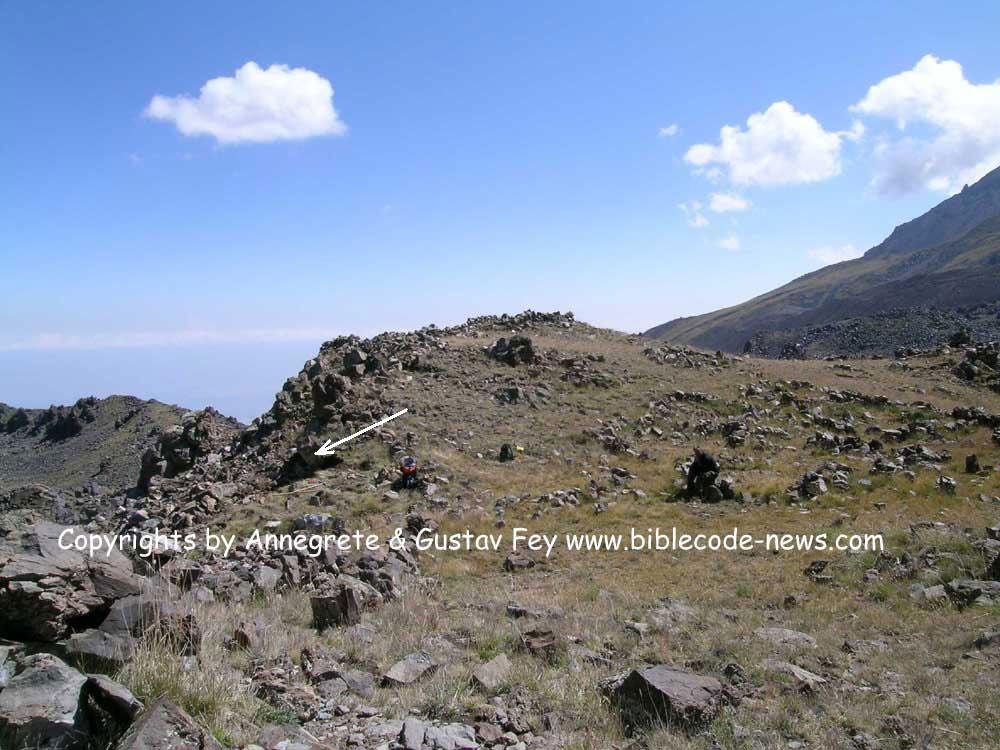 God has led us in a wonderful way to exactly the right place and helped us to succeed.
In the future, you can fly with a helicopter to the ark and land on the roof of Noah's ark. 
There is enough space for a safe landing.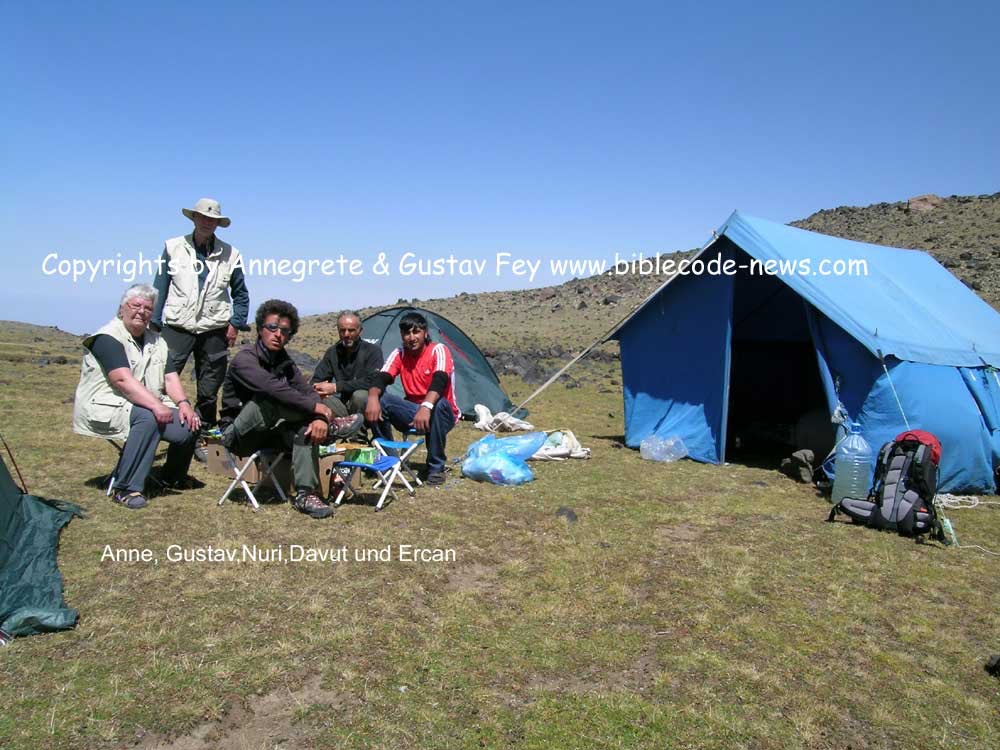 The successful crew is waiting for lunch.
Sitemap                                                                   Bible                                               Mount Horeb found 2017